The National Coaching Certification Program
The National Coaching Certification Program (NCCP), launched in 1974 and delivered in partnership with the government of Canada, provincial/territorial governments,and national/provincial/territorial sport organizations, gives coaches the confidence to succeed.
The Rally Cap program is an initiative to enhance players' and coaches' first experience with the game. The program helps teams teach players the five FUNdamentals of baseball in a fun and safe environment. Players have the opportunity to perform different tasks in order to earn a colored Baseball Canada Rally Cap. Cap colours correspond with various levels of achievement. The program is designed for young baseball players.
The Learn To Play Program is a revolutionary way of introducing the sport of Softball to children. Activities are included which foster the involvement of all players, including players with high and low skill levels. The child will experience excitement, enjoyment and success. Activities and lead-up games are patterned after informal playground games that promise an hour of fun and lots of action. Participants will go home at the end of the day happy and tired, while improving their fitness level.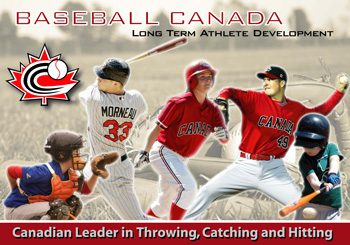 Long Term Athlete Development (LTAD)
Long Term Athlete Development (LTAD) is a systemic approach being developed and adopted by Baseball Canada to maximize a participant's potential and involvement in our sport. The LTAD framework aims to define optimal training, competition and recovery throughout an athlete's career to enable him / her to reach his / her full potential in baseball and as an athlete.
The Amateur Resource Center (ARC) is home to USA Baseball's educational resources for coaches, umpires, parents, and players. Other resources offered through The ARC include online education courses, health and safety articles, support programs, and championship principles. Additional resources will be continuously added.
Strategies and skills to be a better coach, skills & drills for all position players, training for pre-season and in-season, advice for scouting, tryouts and recruiting, and where the WebBall community exchanges ideas.
In 2004 we developed the first evidence-based pitching program based on sports science research, instead of common coaching beliefs. Through this research we've also learned video analysis is still the best and most accurate way to assess pitching mechanics. We not only show pitchers at all levels their faults and the adjustments, but work with there style in order to improve their velocity and control, all while reducing their risk of arm injuries. The true difference about our coaching methods are simple, our clients will truly feel the difference and that's the only true way towards improvement and development.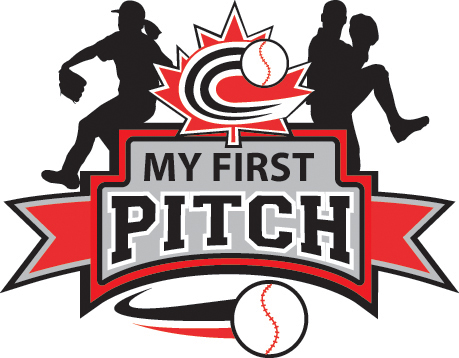 My First Pitch
"My First Pitch" is Baseball Canada's official program to introduce pitching to players 9-11 years old to instruct players in the Mosquito age division on the basic mechanics of pitching.
A series of practical, age-appropriate guidelines to help parents, players and coaches avoid overuse injuries and foster long, healthy careers for youth pitchers.
Flick of the Wrist: Pitching 101
A short article regarding proper pitching mechanics for baseball.
Ultimate Baseball Training is the leading YOUTUBE channel in Baseball Training. If you want to get better, maximize your athletic potential, increase your average, hit for more power, and play at the next level, Subscribe to our channel and we will bring you the best videos on a weekly basis.
Drills and tips provided by Gamechanger.
Various baseball videos and articles for fundamentals related to baseball development.
Art of Baseball is a creative media firm with a deep focus on working along side experts within the baseball industry to help share the best training based information online.
We are coaches who have an appreciation of the amateur coach and the player. From T-ball right through the high school level there is a tremendous need for strong basic and advanced knowledge. We have gathered and provided that knowledge, much of it FREE OF COST, from some of the worlds greatest experts; the successful coaches from the high school - college - minor league and major league baseball ranks. We have compiled under 1 roof, Articles - Books - Videos and teaching aids and have made the best tools available for you, the coach, the player and the fan.
The Baseball Scorecard
Within this site, you will find a keeping score tutorial, a glossary, links to other scoring resources on the web, and a discussion area.